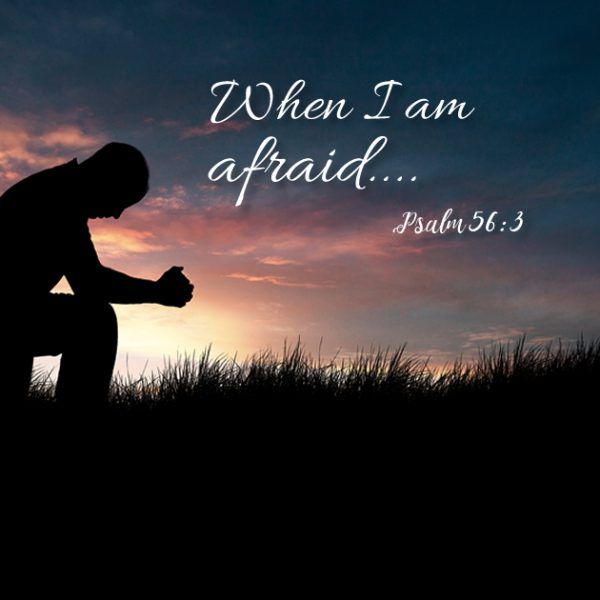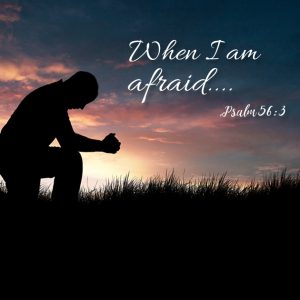 Psalm 56:3–4
When I am afraid, I will trust in you. In God, whose word I praise, in God I trust; I will not be afraid. What can mortal man do to me?     NIV
The psalmist does not say, "I'll never be afraid", he says, "When I am afraid". Trust in God does not remove my fear; it informs me what to do when I become afraid. I will know what to do. I'll trust in the unfailing Word of God, and the promises contained in it."
When you become aware of your spiritual life, our experiences will often have a conflict between two areas of our being. We're accustomed to processing our fears, doubts, and uncertainty with our emotions. But our emotions only know how to submit to what it's expose to. Our emotions know how to take it in but it doesn't know how to respond with guidance or direction.
But our spirit is another area of our being. It does not yield to panic, it says, "I'll not accept the verdict of my emotions about this situation. I'll turn to God and remember what His Word says. I'll find the promise of God that meets my need. And though in my emotions I may feel fear, in my spirit I trust. And that trust brings me into a secure place, which is much deeper than where my emotions are.
The emotions are just like the waves on the surface of the sea. It will always respond to storms. And it will always be a part of our lives. But the Psalmist says, "When I am afraid" he doesn't stay where the waters of his soul are troubled. He goes down into the spirit, into the depths of his being; where God's promises are kept and peace and confidence can be found.
Thinking about supporting our ministry?
If you'd like support or make a donation to The Fountain Fellowship, we simply ask that you include your support with prayer. You can also follow our journey on our  Facebook Page The Fountain Fellowship or subscribe to my Youtube channel at Pastor Carmelo Grajales
[wdgk_donation]
Our Sermon Series section is a free resource. Complete with sermon transcripts and downloadable study guides for private use, Bible studies or small group settings. SERMON SERIES
If this ministry has helped you in any way, Pastor Carmelo would love to hear about it. Leave a Note